PIGEON HOUSES (PERISTERIONES)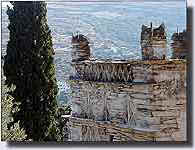 These unique buildings, fine samples of folklore architecture, are found in a big number all around Municipality area.
These structures are used as pigeon houses, barns and even houses.
Walking through the old stone-paths you will come across many pigeon houses, some of them elaborate, others plain-built, small and big. Most of them are well maintained and white-washed, serene points of reference on a landscape, sometimes peacefull too and othertimes rough and abrupt.